Contact:
info [at] benjamesbell [dot] com
Twitter:
@benjamesbell
Facebook:
BenBellMusic
Ben Bell
Keyboard Player, Vocalist, Composer and Multi-Instrumentalist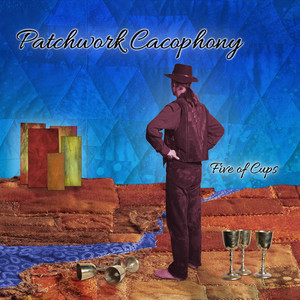 New Release: I've just released my second solo album under the Patchwork Cacophony band name. Unlike the first album which was divided into two halves, this one is more of a single consistent concept.
As with the first Patchwork Cacophony album, this is a mix of songs and instrumentals, with some long, multi-part pieces as well as ones which are a more normal length.
The feedback so far is that it sounds very definitely like a Patchwork Cacophony album but with a tighter, more consistent sound which has evolved in its own direction.
Aside from the masochistic tendency to attempt to work as a one-man-band in the studio my main musical outlets are as keyboard player and co-writer in Gandalf's Fist and Fusion Orchestra 2 and as keyboard player and singer for Broken Parachute. In a former life I also composed and recorded soundtracks for Colourful Productions.
If you want to read more, I also ramble sporadically about music-related topics on on my blog site.